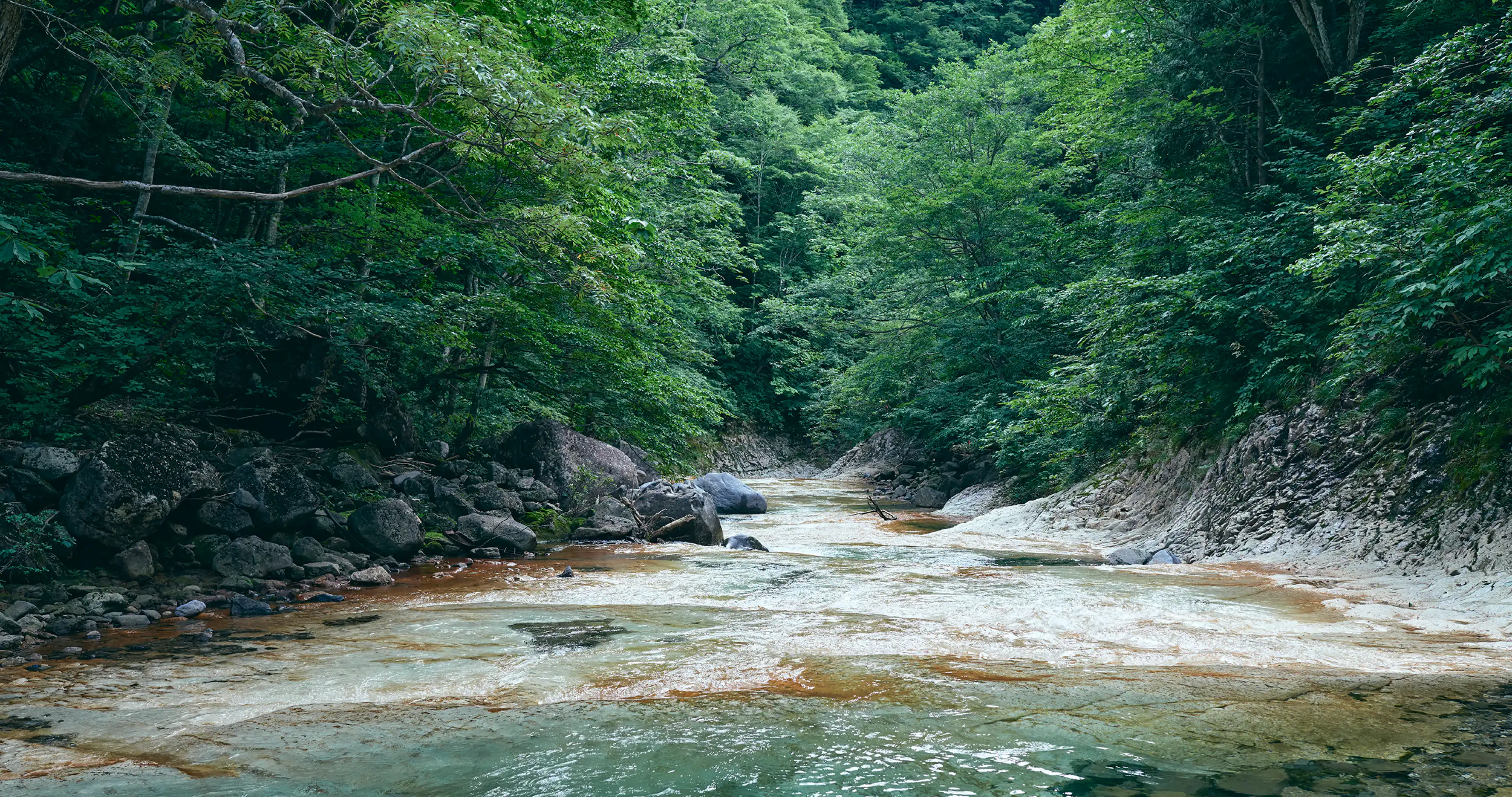 ABOUT
Indulge in a touch of luxury amidst the
embrace of nature.

With this sentiment at its core, ECHō,
an unmanned lodge, was built in the
mountains of the pass.
Nature stretches all around,
accompanied by the murmuring sounds of
a flowing river below,
the rustling of treetops, and melodic birdsong.

ECHō is divided into the N lodge and the S lodge,
adjacent to each other.
Though their sizes differ,
both buildings offer spacious accommodations.
Through the large windows,
the forest scenery unfolds,
revealing various expressions as time passes.

In ECHō, a kitchen is provided,
allowing you to bring your own ingredients and
enjoy cooking as if in your own vacation home.
We offer plans with seasonal ingredients
delivered to you or simple meals
that require minimal preparation.
Experience a rich and satisfying time that goes
beyond dining out.

Moreover, we have sauna facilities available.
Begin your day with a sauna, unwind your body,
and rejuvenate in the crisp air.
We highly recommend this way of relaxation.
Amidst the breathtaking beauty of the forest,
we hope you can enjoy a leisurely stay.

ECHō is operated by Namegawa Onsen Fukushima-ya.
While primarily unmanned,
Fukushima-ya is available to assist you
should you require any support.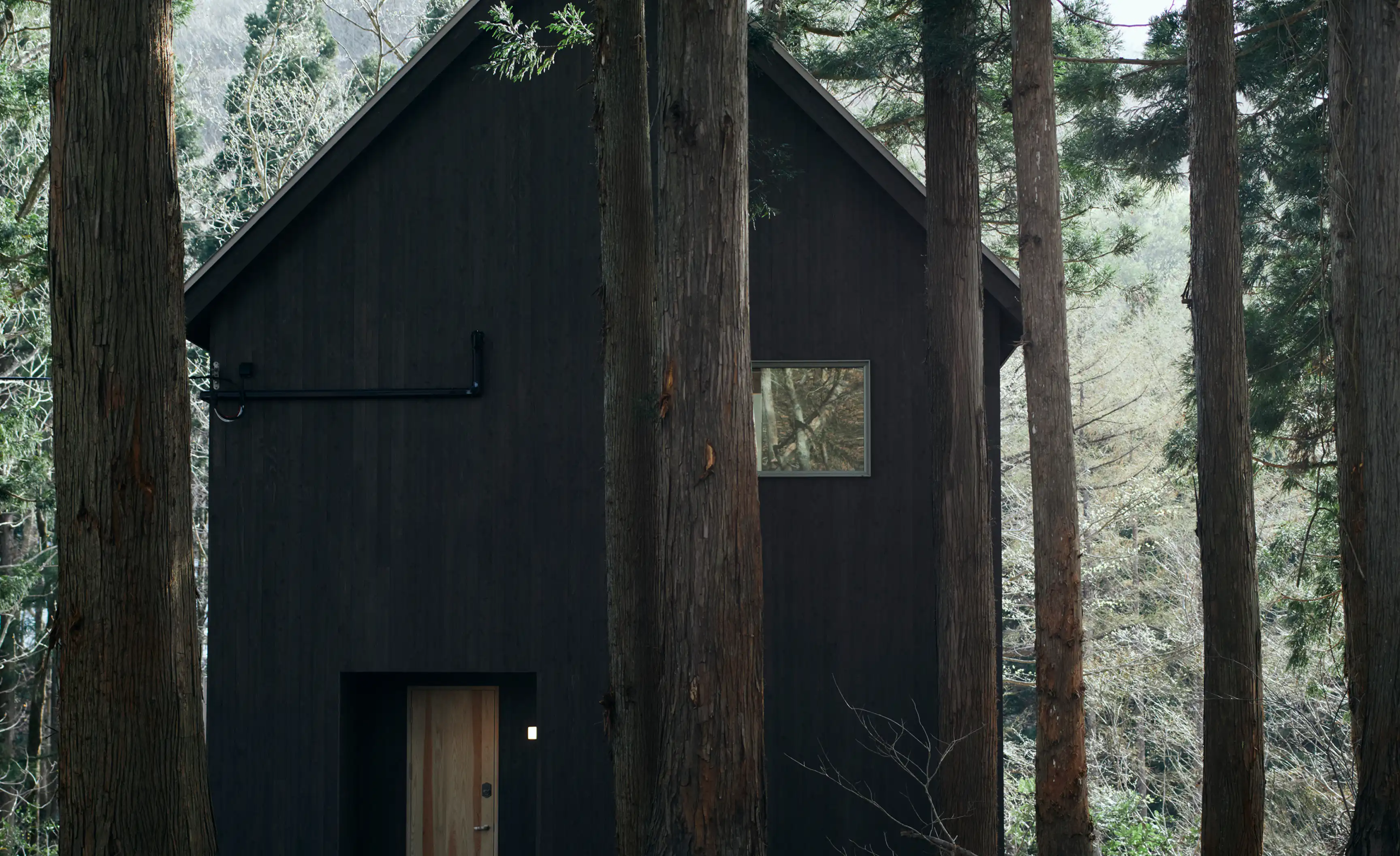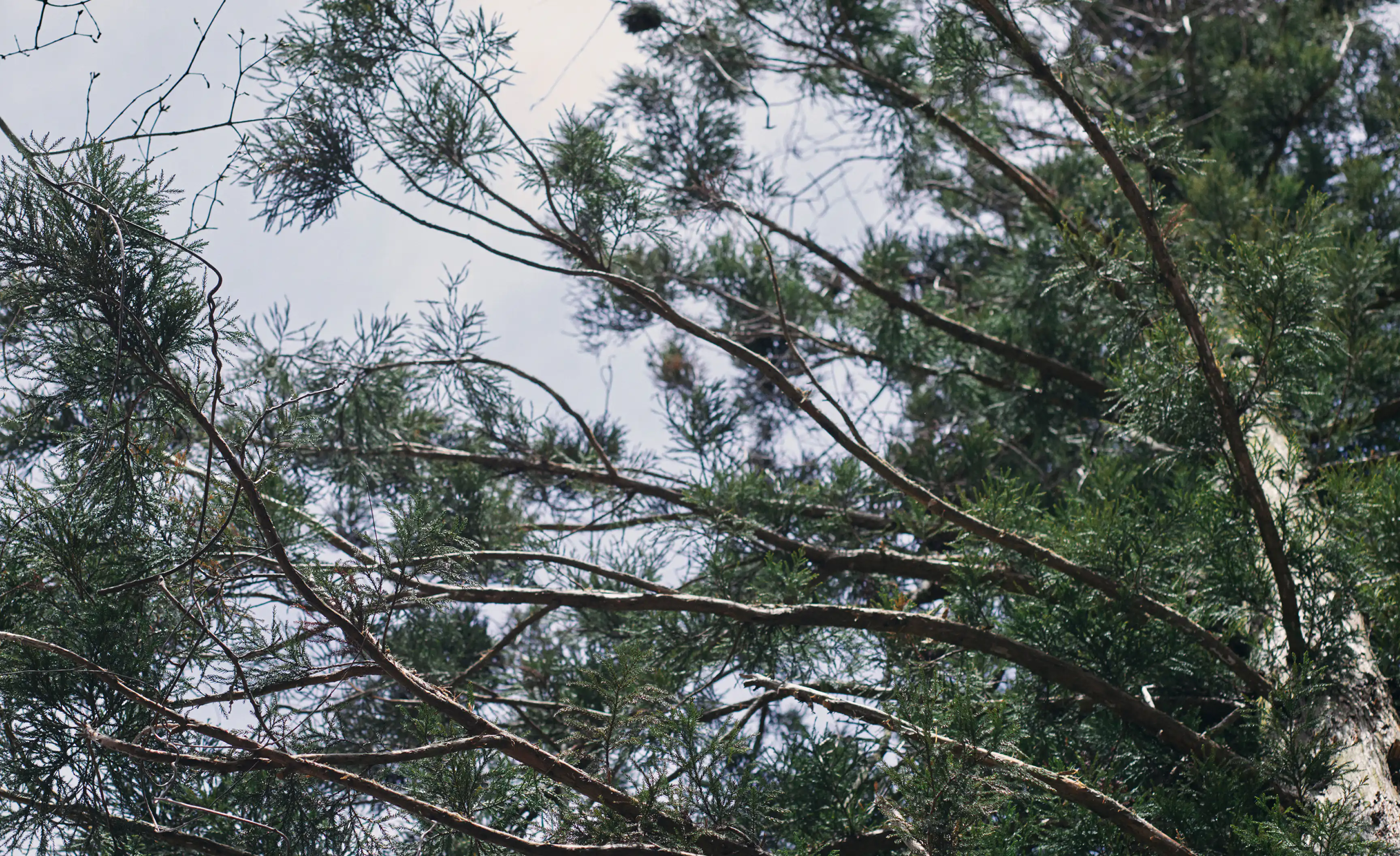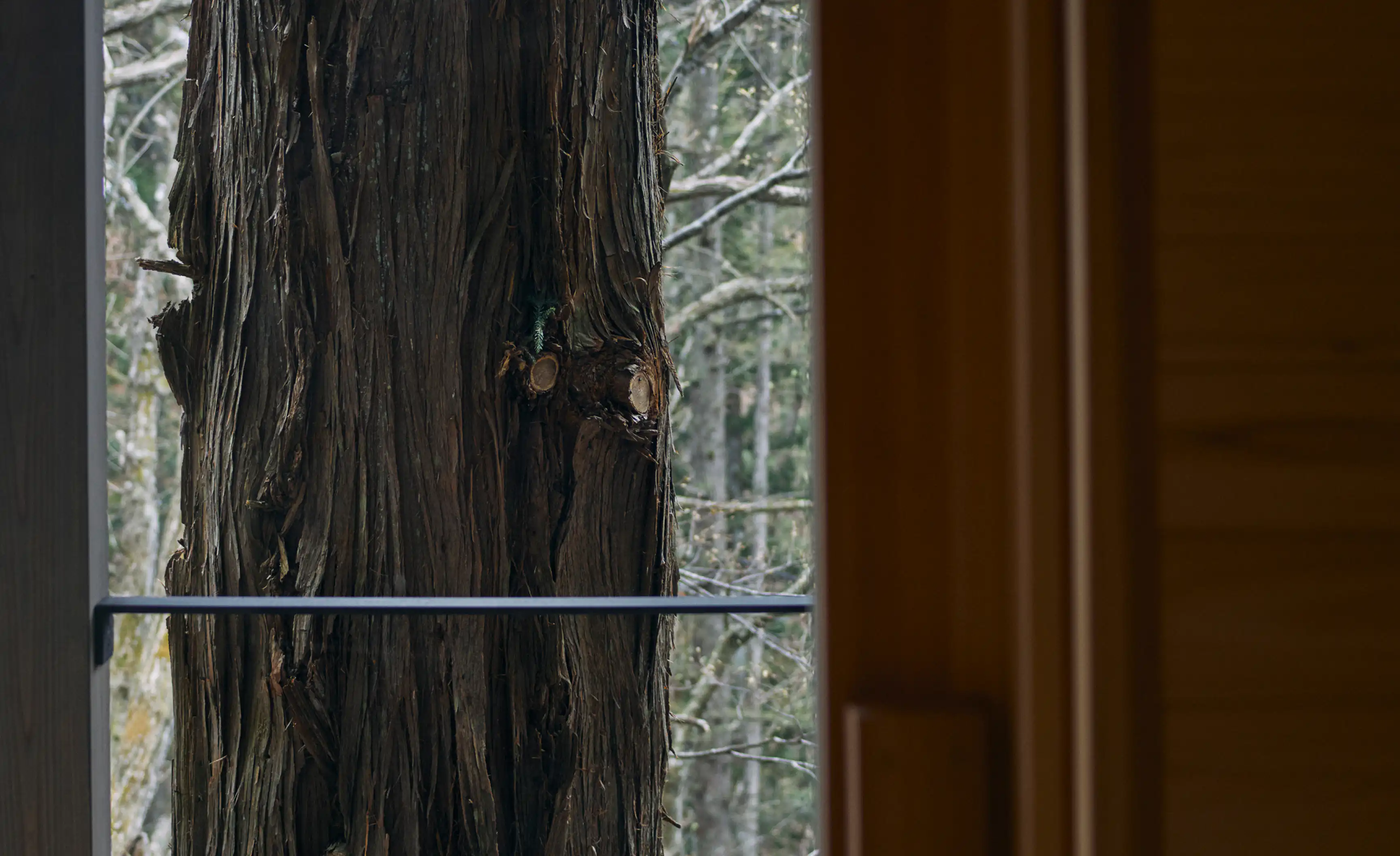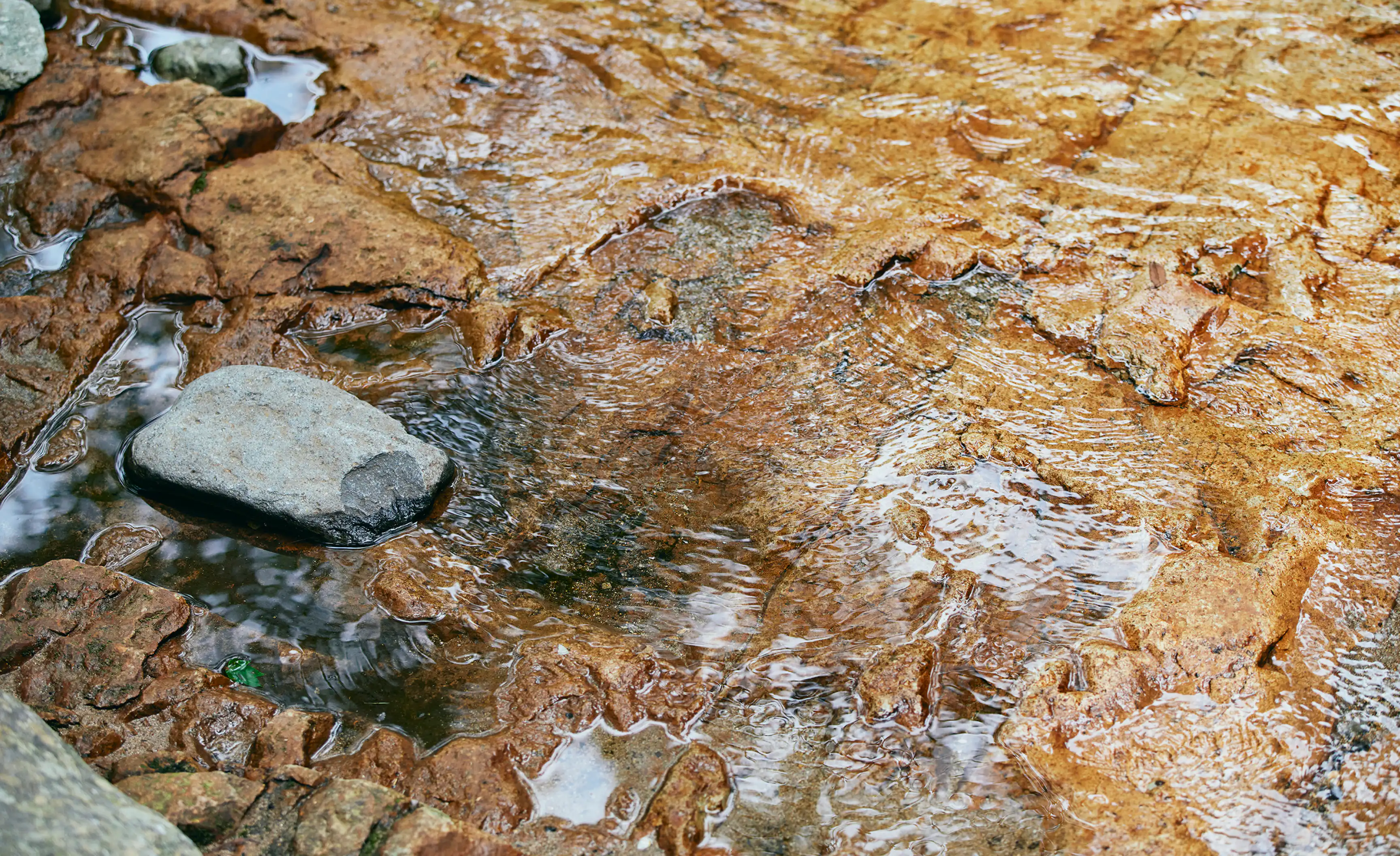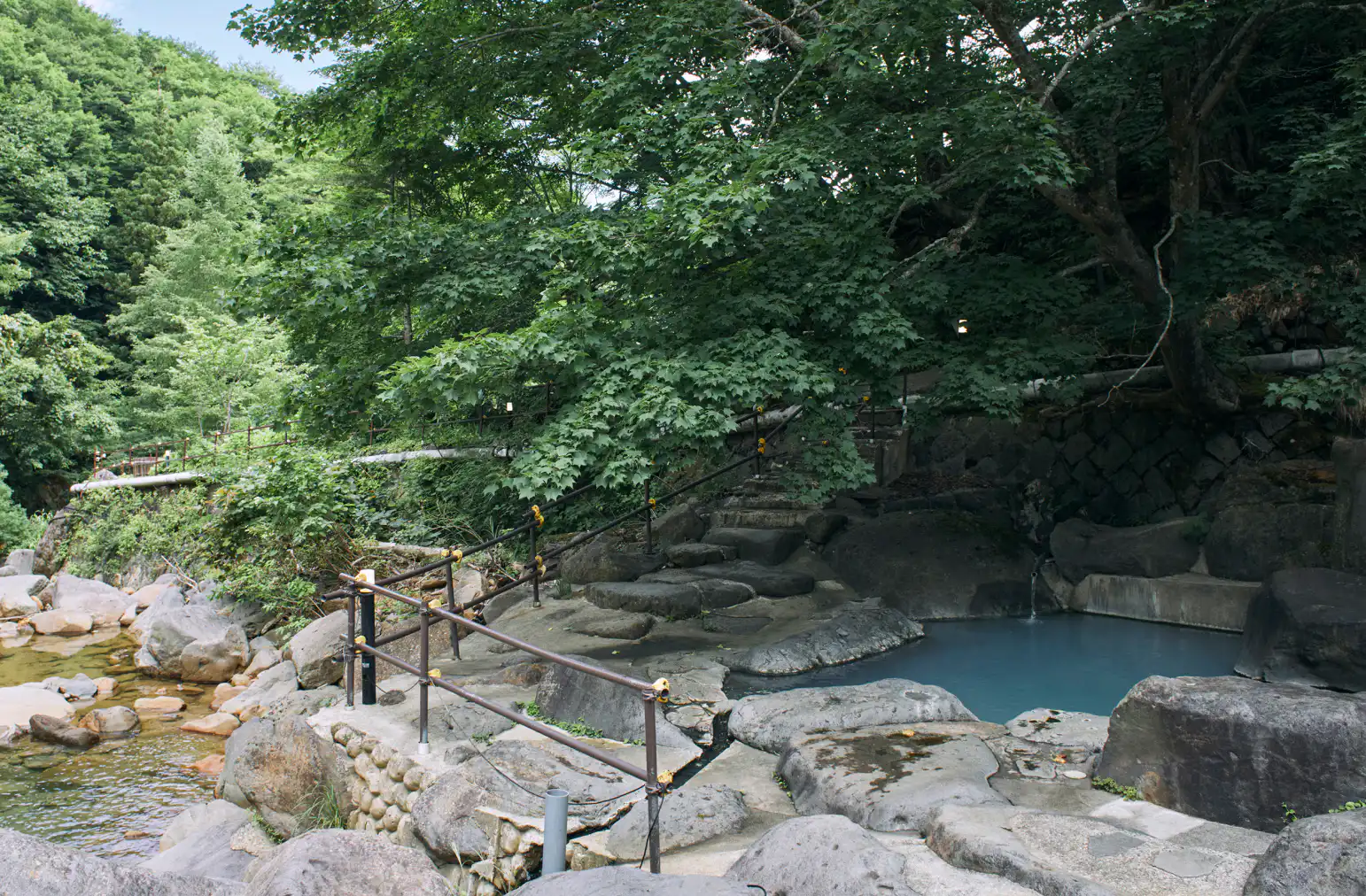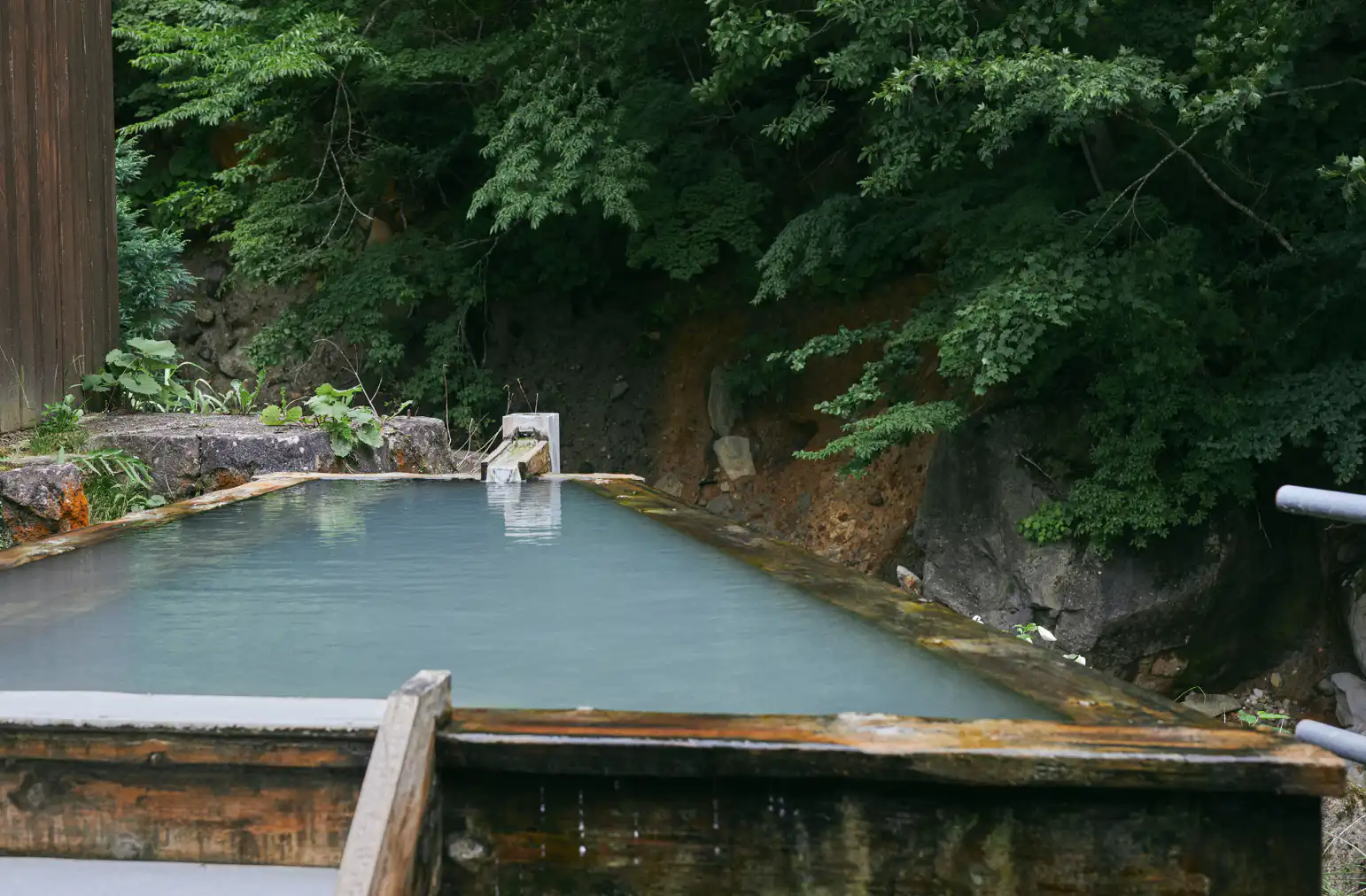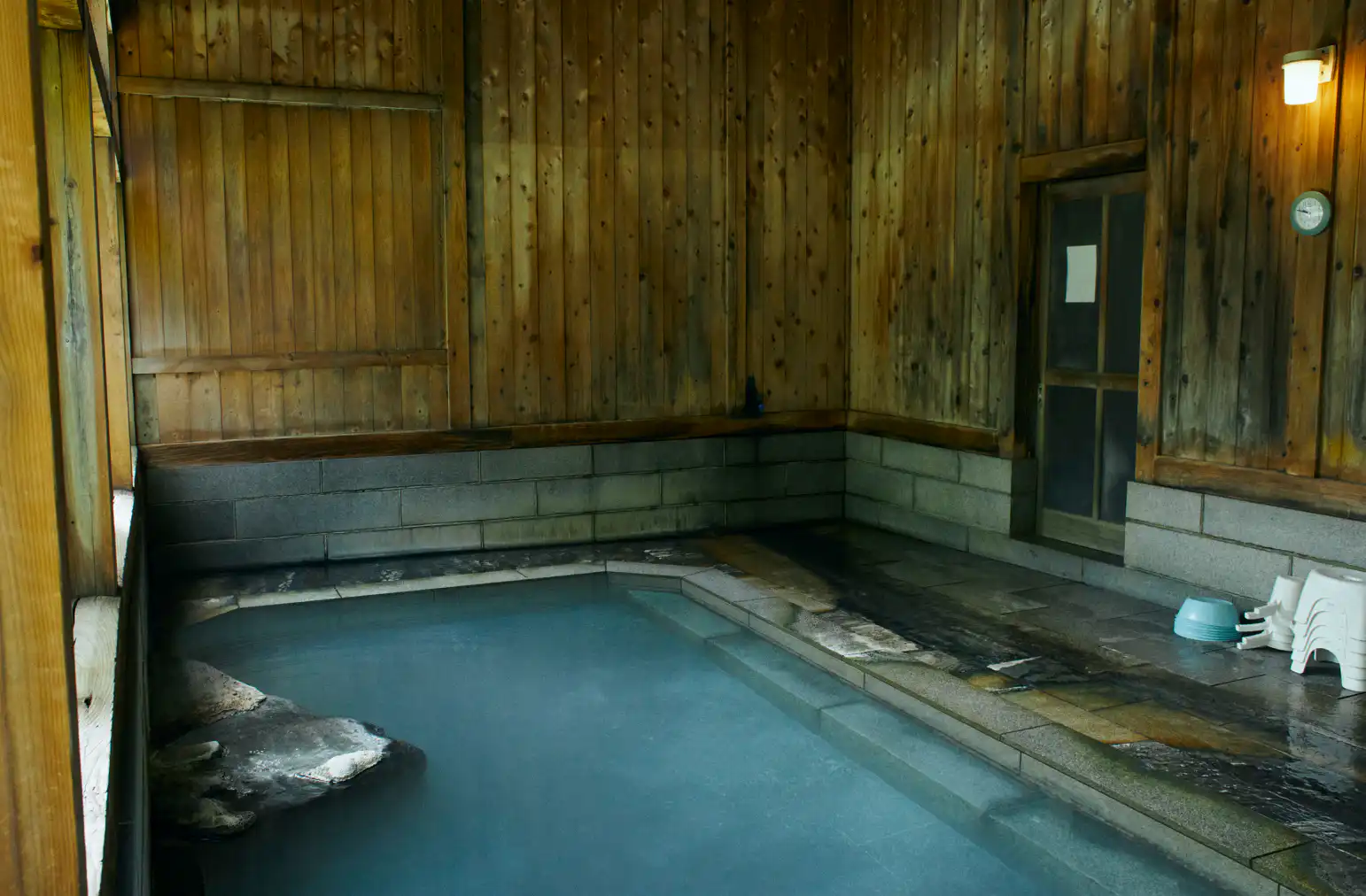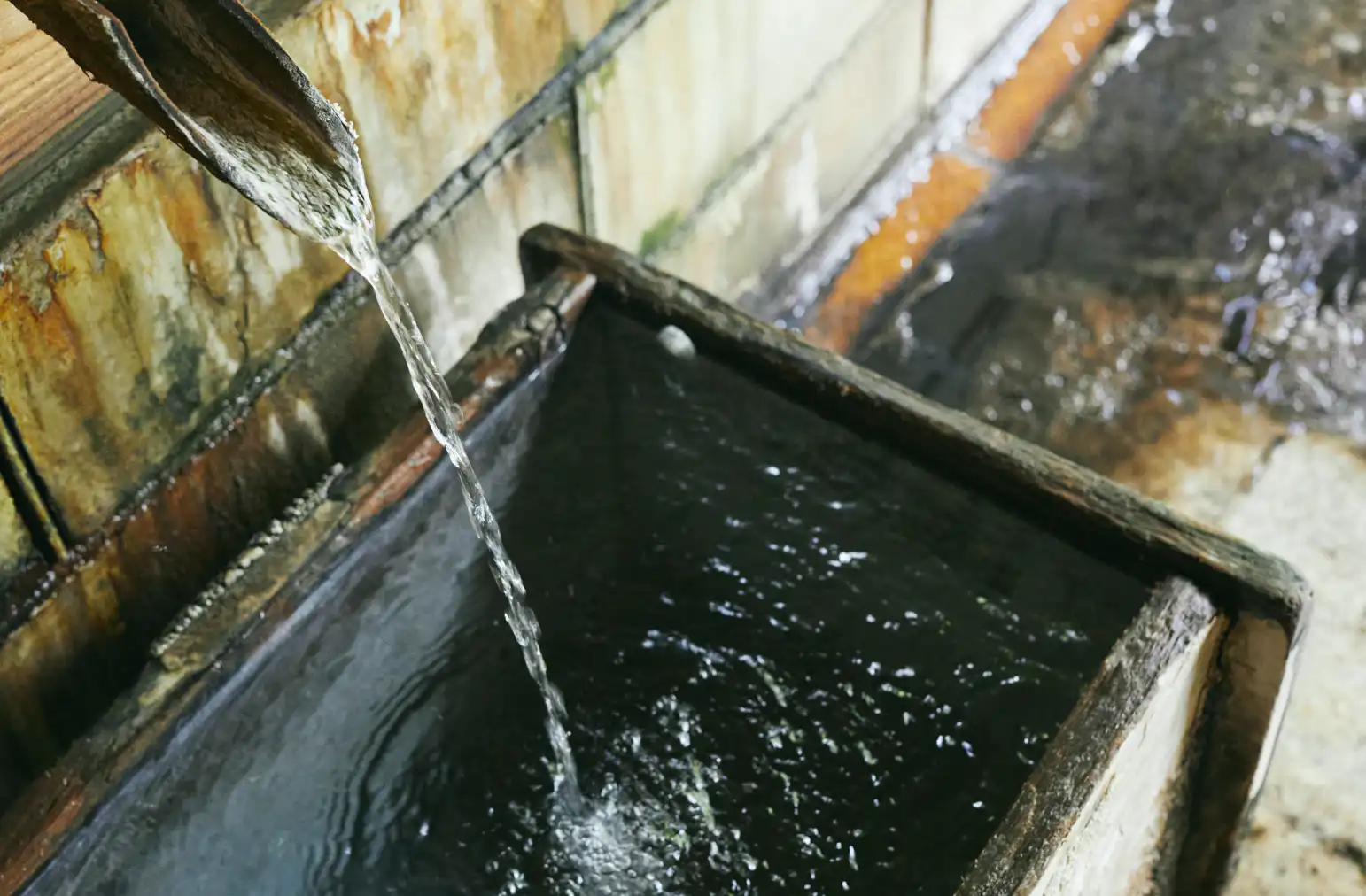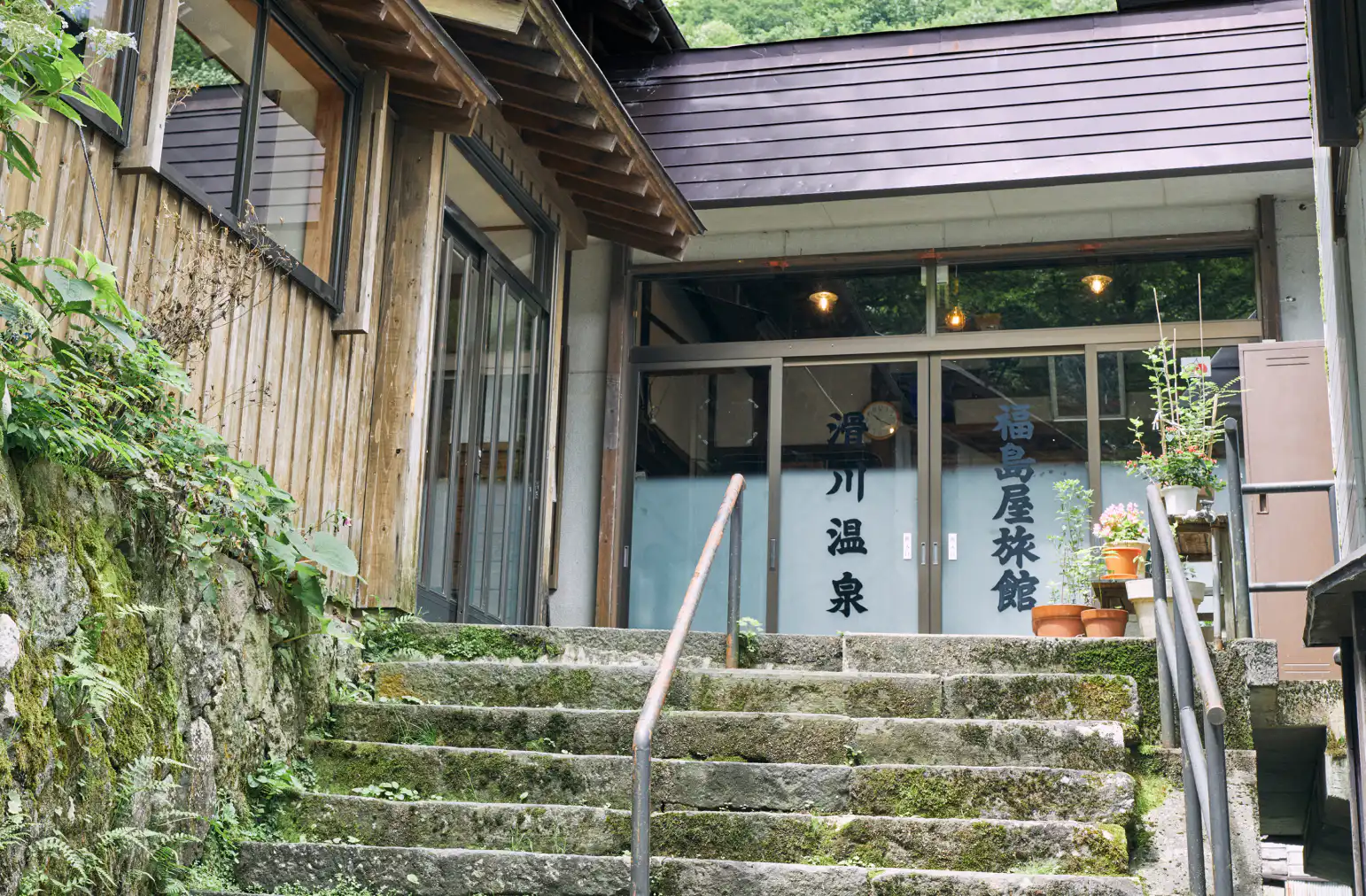 Namegawa Onsen
Fukushima-ya
In the 8th year of the Bunmei era, approximately 530 years ago, a samurai named Saito Morifusa from Osawa, a village in Yonezawa City, Yamagata Prefecture, accidentally discovered a hot spring while slipping on a rock while crossing a nearby river. This incident led to the naming of the place as "Namegawa" or the "Sliding River." Around 250 years ago, in the 13th year of the Horeki era, our innkeeper, Sasaki Masanao, obtained permission from the Uesugi clan lord and established the hot spring.

Located in the deep mountains at an altitude of approximately 850 meters, Namegawa Onsen Fukushima-ya offers a tranquil setting. It is about a 10-minute drive from ECHō, and we also provide shuttle services upon reservation.

Immerse yourself in the rich history and natural beauty of our surroundings. If you have any further inquiries or would like to make a reservation, please don't hesitate to contact us.
Namegawa Onsen Official Website :
http://www.namegawa-fukushimaya.com
*During the winter season shuttle services are suspended.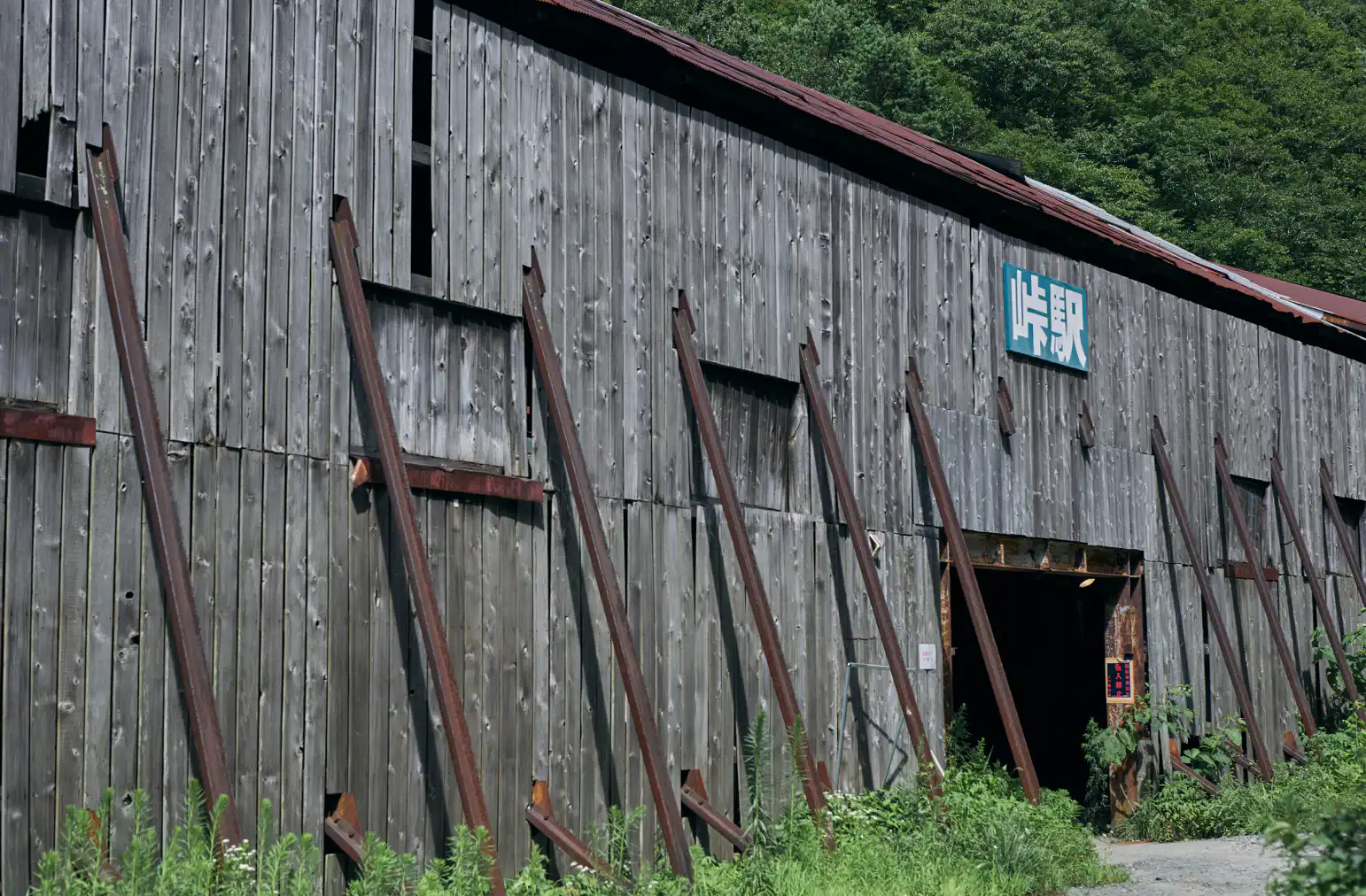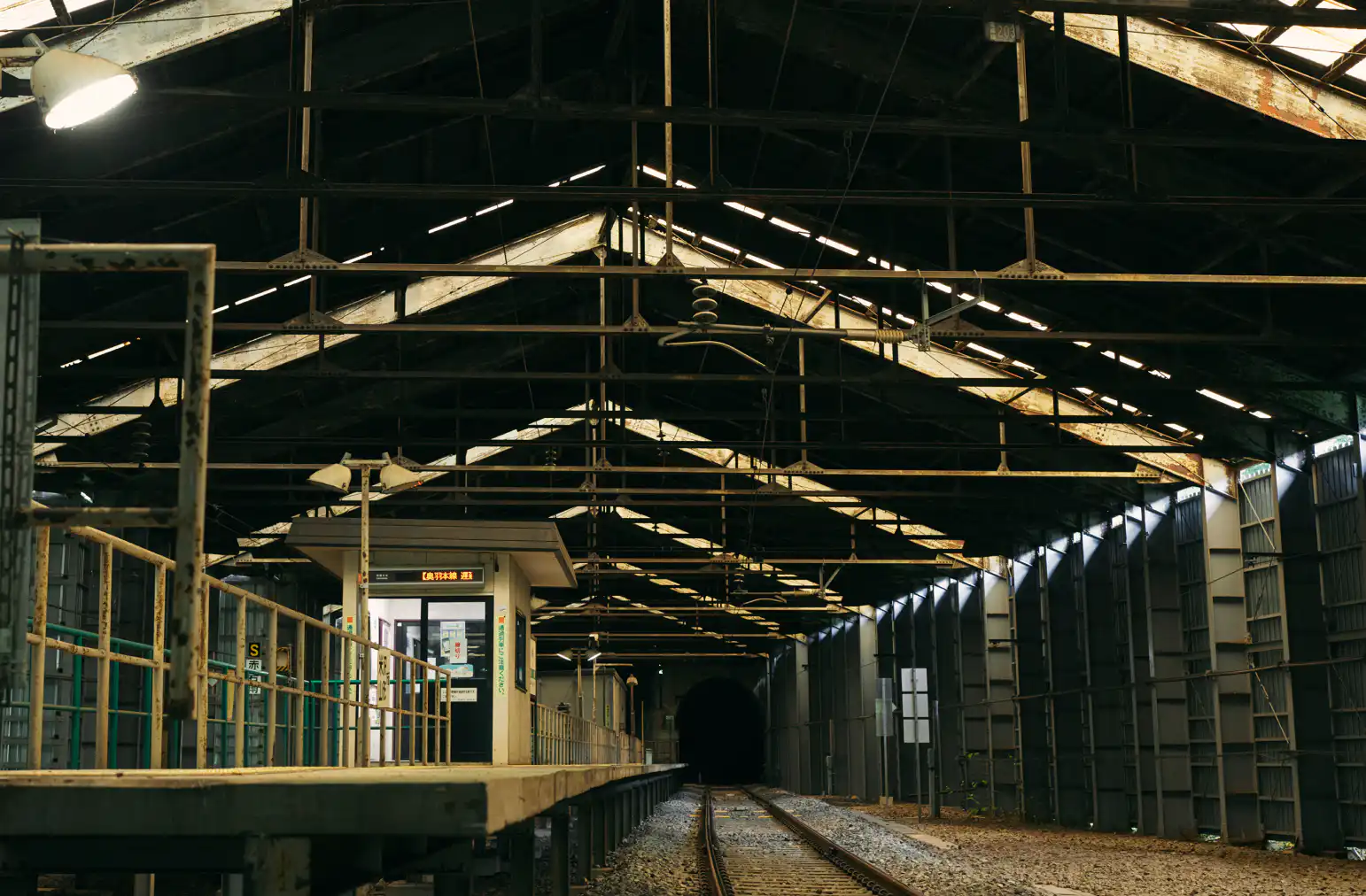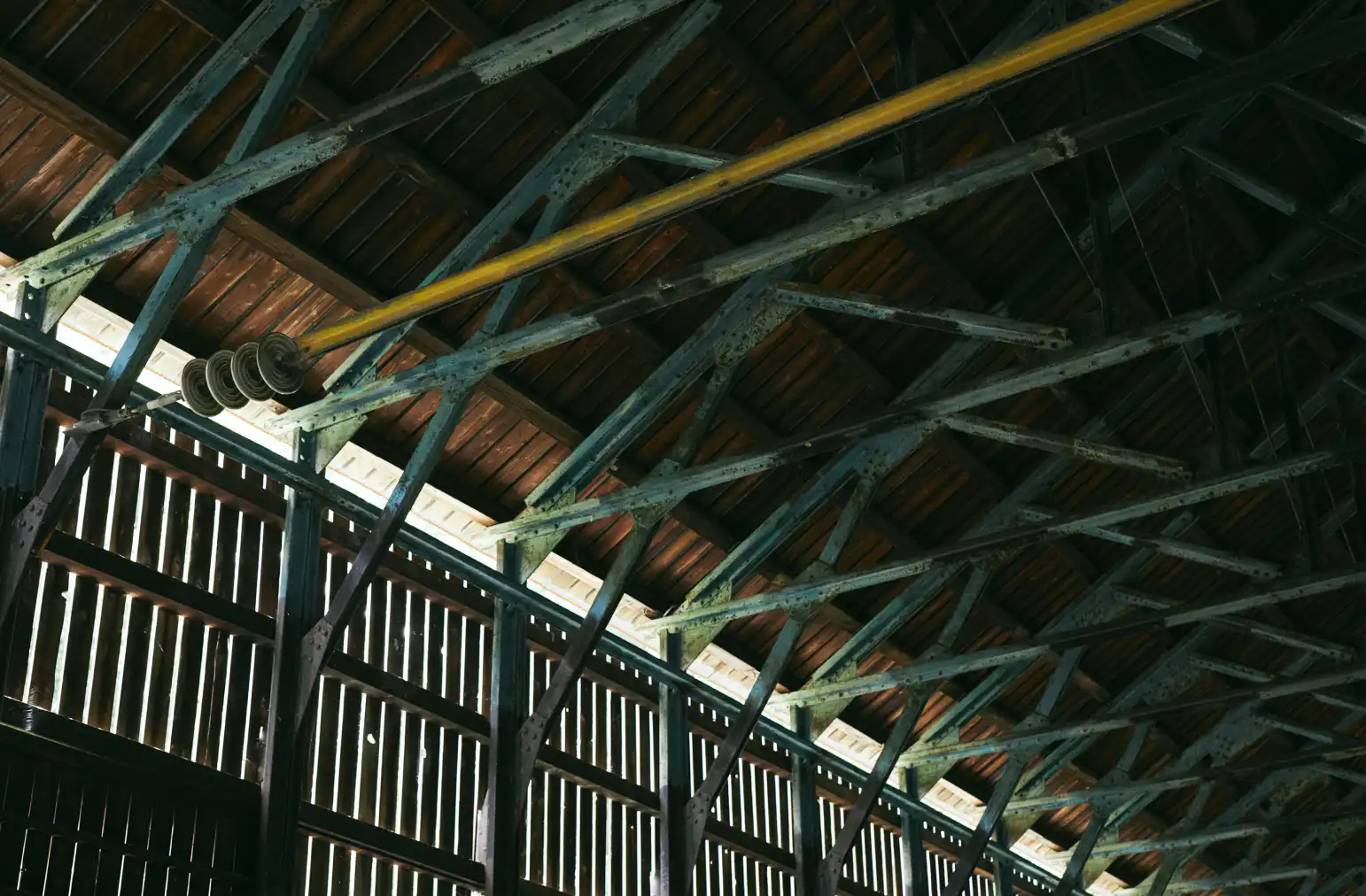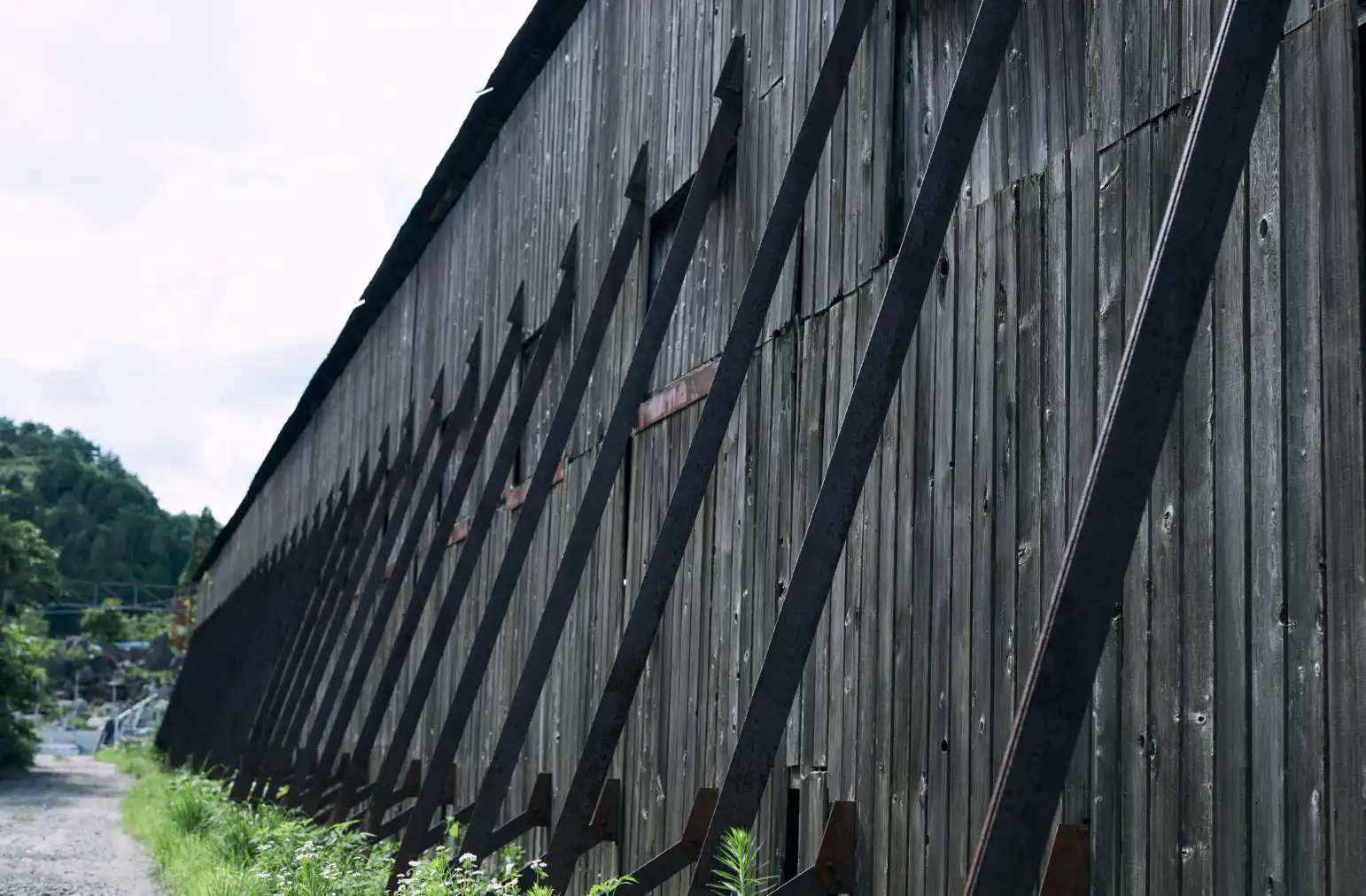 Tōge Station
Tōge Station is an unmanned station on the JR East Ōu Main Line, connecting Fukushima and Yonezawa. It is the nearest station to ECHō. Tōge Station features a wooden snow shelter to protect against heavy snowfall and blizzards. The massive structure, constructed with steel frames, exudes a tremendous presence. The design of ECHō's exterior pays homage to Tōge Station.

A leisurely 5-minute walk from ECHō will bring you to Tōge Station. Feel free to stop by during your stroll through the forest. Enjoy the serene atmosphere and immerse yourself in the charm of the surroundings.